What a coincidence! Just as I was putting together my post on "Blanchet Benjamins", one of my former students posted on Facebook about the "Dollar Rede$ign Project" where designers from all over the country are submitting extreme makeovers of U.S. currency.  (See my previous entry for my submission. 😉 ) The rationale is that the dollar's main competitor, the Euro, is much cooler looking than our old-fashioned greenbacks.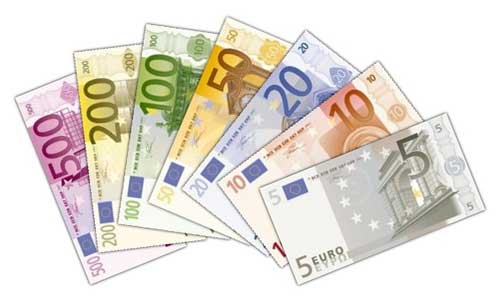 What do you think? Is it time for an upgrade to the look of our cash? Many argue that this is totally unnecessary at a time when we should be concerned about the value of the US dollar, not its appearance. Others say that a modern overhaul may help boost the dollar among its competitors worldwide. Regardless of which side is right, I think it is fun and interesting to see the ideas that people are coming up with.
My favorite submission features a total redesign with different sizes assigned to each denomination for easy counting at a glance.  A totally new set of pictures is also introduced, excluding almost all the original presidents currently depicted on our 1-500 dollar bills. While I don't know if I agree with these drastic changes, I do like the look of it and I think that the picture choices could be changed fairly easily to reflect what everyone agrees should be shown on our money.  Check out Huffington Post for a slideshow of some more of the best designs.